Next-Generation
Digital Wine Experiences
Centered around advanced tasting notes, Curate is an app that enables everyone to track the wines they drink and share their impressions with friends and enthusiasts alike.
More than a Paragraph
Easily create tasting notes for any wine you drink in the app. With three levels of detail, Curate's note builder adapts to every skill level, from first-time wine tasters and casual enthusiasts to professional critics and master sommeliers.
Sign Up for a Free Account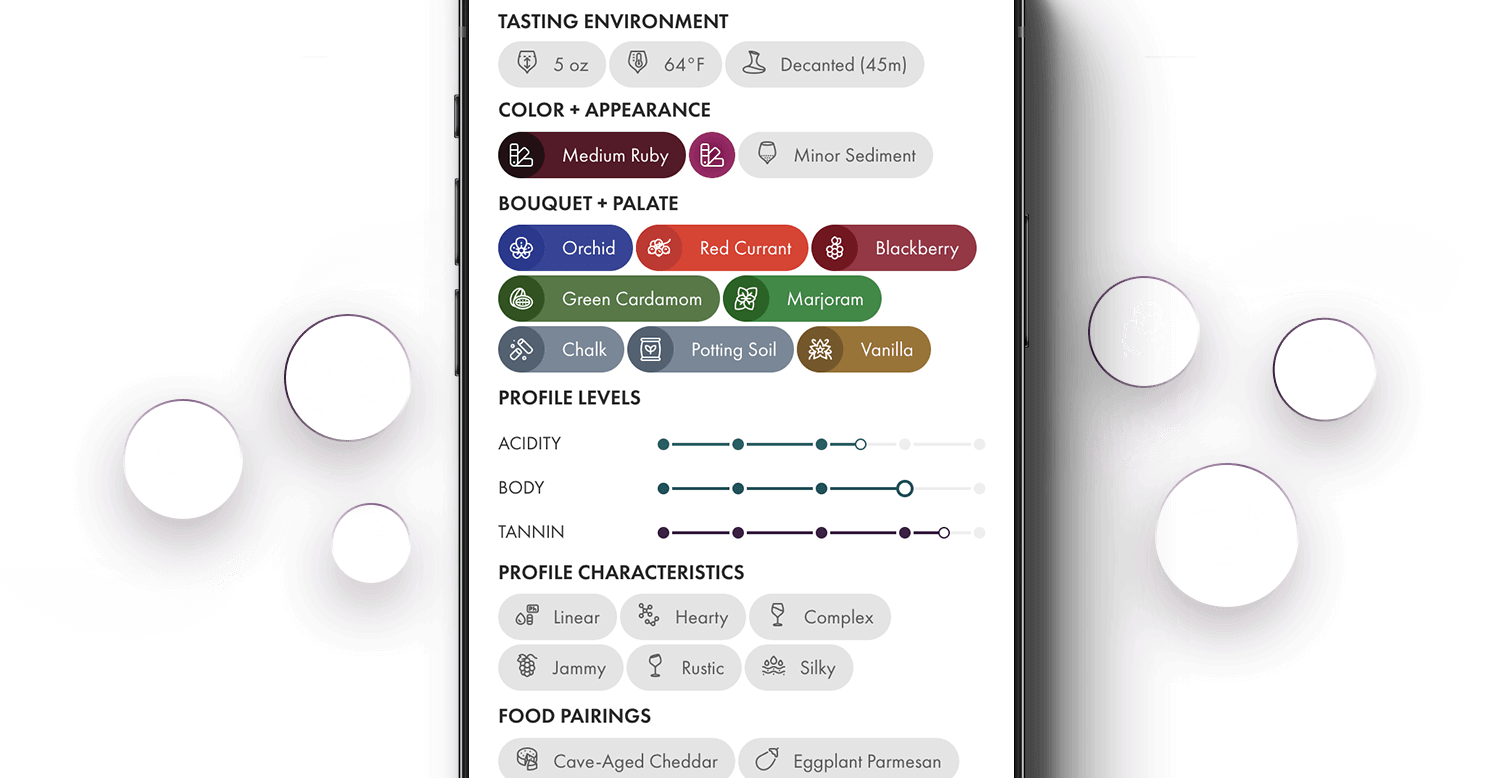 For Wineries + Restaurants
Industry Features
Delight and engage customers with memorable wine experiences that highlight your brand and complement your venue's atmosphere.
Contact Us
 Your inquiry was submitted successfully.